Charles L. Loprinzi, MD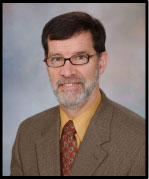 Regis Professor of Breast Cancer Research
Director, North Central Cancer Treatment Group Cancer Control Program
Co-Director, Mayo Cancer Center Prevention and Control Program
Department of Oncology
Mayo Clinic
Rochester MN 55905
USA
Office: 507-284-4849
Fax: 507-284-1803

Email:
Dr. Loprinzi is currently the Regis Professor of Breast Cancer Research at the Mayo Clinic, Rochester, MN where he is an emeritus chair of the Division of Medical Oncology and an emeritus Vice-Chair of the Department of Oncology.
Dr. Loprinzi has run an active cancer control program directed toward both cancer prevention efforts and symptom control efforts, which has led to the publication of over 300 articles and book chapters. In addition, Dr. Loprinzi serves as the founding editor for the Art of Oncology section of the Journal of Clinical Oncology. In addition, he edited an anthology of articles from the Art of Oncology series that was made available via the Kindle electronic book format, in the spring of 2010.
Dr. Loprinzi's work has led to him receiving two awards from the Susan B Komen Foundation, the Komen Foundation Brinker award in 2002 and the 2005 Komen Foundation Professor of Survivorship. In 2005, he was awarded the 2006 Clinical Research Award by the Association of Community Cancer Centers (ACCC). In 2006, he was awarded the North American Menopausal Society (NAMS) Vasomotor Symptoms Research Award.
Download Dr. Loprinzi's Biosketch (100 KB)
Help us to expand the resources on this site quickly.
Please send your suggestions to
Technical Issues? Contact gdraeger@sweetthursdayweb.com
Page Last Modified: Fri Jul 29 2011