David P. Steensma, MD, FACP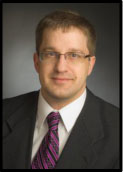 Leukemia Group, Department of Medical Oncology,
Dana-Farber Cancer Institute
Associate Professor of Medicine,
Harvard Medical School
450 Brookline Ave
Boston, MA 02215
USA
+1 617 582 7840
E-mail: not available
David Steensma, MD, FACP, is currently an Associate Professor of Medicine at Harvard Medical School, consulting physician at Brigham & Women's Hospital, and a faculty member in the leukemia group at Dana-Farber Cancer Institute in Boston, Massachusetts, USA.
Originally from Midland Park, New Jersey, USA, Dr. Steensma received his medical degree from the University of Chicago's Pritzker School of Medicine, Chicago, Illinois, USA, following undergraduate work in physics and astronomy at Calvin College in Grand Rapids, Michigan, USA. He completed an internal medicine internship and residency and a combined hematology-oncology fellowship in the Mayo Graduate School of Medicine in Rochester, Minnesota, USA, and is currently board certified by the American Board of Internal Medicine in internal medicine, hematology, and medical oncology.
Following the completion of formal training, Dr Steensma spent several years as a visiting research scholar in the Molecular Haematology Unit of the Weatherall Institute of Molecular Medicine, Oxford, UK, investigating the molecular genetics of myelodysplastic syndromes. He then joined the consulting staff of the Mayo Clinic in Rochester, Minnesota, where he spent 5 years as a clinician-investigator in the Division of Hematology, the Associate Fellowship Program Director for Hematology, and an Associate Professor in the Mayo Clinic College of Medicine.
Dr Steensma is a Fellow of the American College of Physicians, and a member of the American Society of Hematology, the American Society of Clinical Oncology, the European Hematology Association, and the Alpha Omega Alpha medical honor society. He is a member of the editorial board of 5 journals, including serving as the section editor for the "Art of Oncology" section of the Journal of Clinical Oncology, and has more than 150 publications in peer-reviewed journals including Blood, Lancet, the Journal of Clinical Oncology, and Leukemia. His laboratory and clinical research has been funded by the National Cancer Institute and by several philanthropic groups. His primary clinical and research focus is myelodysplastic syndromes, and he also maintains an active interest in non-malignant hematology, especially disorders of red cells and therapy of cancer-associated anemia.
Download Dr. Steensma's Biosketch (80 KB)
Help us to expand the resources on this site quickly.
Please send your suggestions to
Technical Issues? Contact gdraeger@sweetthursdayweb.com
Page Last Modified: Fri Jul 29 2011