Silvia Abou Samra Lazaridou, MD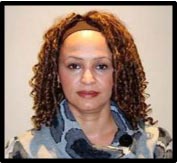 Internal Medicine Specialist
Bank of Cyprus Oncology Center, Nocosia, Cyprus
Silvia Abou Samra Lazaridou was born and attended primary schools in Sudan. She then medical school at the Moscow Medical Academy in Russia and then went back to Sudan to practice medicine. She completed her Housemanship and was awarded the title of Medical Practitioner by the Sudan Medical Council in 1995.
Dr. Abou Samra then moved to Cyprus and worked as a Junior Doctor at the Bank of Cyprus Oncology Center while preparing for the Cypriot Board of Specialties and the Hellenic Board of Specialties in Greece. In 2000, after successfully completing the exams she then started a Residency Program in Internal Medicine at the University Hospital in Crete.
In 2005 she successfully passed the board for Internal Medicine in Greece and awarded the title of Specialist in Internal Medicine. She returned to the Bank of Cyprus Oncology Center as Chief of Inpatient Care. In 2008 she got the Certificate in Essential Palliative Care (THE CEPC) from the Princess Alice Hospice in the United Kingdom. She also works as a part time physician at the Palliative Care Center of Arodaphnousa, the only palliative care center on the island of Cyprus.
Help us to expand the resources on this site quickly.
Please send your suggestions to
Technical Issues? Contact gdraeger@sweetthursdayweb.com
Page Last Modified: Fri Jul 29 2011