Welcome to IPCRC.NET
IPCRC.net, the International Palliative Care Resource Center is dedicated to:
Making palliative care resources accessible for health care professionals
Building palliative care capacity worldwide
Providing a dynamic and constantly expanding website read more...close
Here you will find:
An extensive array of palliative care resources including comfort, supportive, hospice, end-of-life, terminal and bereavement care.
A design based on the Conceptual Framework of Palliative Care and the World Health Organization (WHO) Strategy for developing palliative care capacity.
Why use IPCRC.net?
Educational: Use the buttons in the Table of Contents to access the information you want.
Informative: Each link has a brief overview of the content at each website.
Fast: Downloads quickly even on a slow telephone connection.
We welcome your suggestions for new resources. Send your suggestions for new resources to .
Technical Issues? Contact gdraeger@sweetthursdayweb.com
Treat the Pain / LIFE Before Death
View, share, engage, discuss, learn about…
16. 'Pain in China'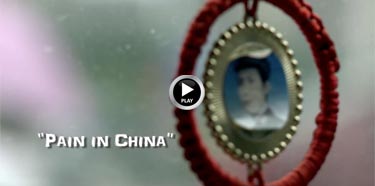 There is a widespread cultural fear of the use of opioids in China and other parts of Asia. Pain is often treated with a variety of traditional Chinese medicine techniques rather than with essential medicines.
Denmark
Citizens appreciate talking about death and learning end-of-life care: A mixed-methods study on views and experiences of 5,469 Last Aid Course participants
PROGRESS IN PALLIATIVE CARE | Online – 25 February 2021 | To the authors' knowledge, this is the first international multicentre study using a standardized public palliative care (PC) education program for citizens in different countries, in many training centers run by different organizations. The Last Aid Course is feasible on a large scale and very well accepted by the participants. The contents are perceived easy to understand. read more...close
Almost all participants would recommend the course to others. Findings from the qualitative data revealed participants find the atmosphere comfortable; instructors competent; appreciate the course format, duration, topics and discussions about life and death. The combined results from quantitative and qualitative data show public PC education can be delivered using the Last Aid Course format in a very short time frame within four teaching hours on a single day. Full text (click on pdf icon): view source »
The Netherlands
Physicians' views on the usefulness and feasibility of identifying and disclosing patients' last phase of life: A focus group study
BMJ SUPPORTIVE & PALLIATIVE CARE | Online – 22 February 2021 – The authors found that physicians consider it important and useful to prognosticate a patient's last phase of life. In doing so, physicians are enabled to timely assess patients' preferences for medical treatment and care in the last phase of life. The simply formulated surprise question (SQ ) is considered a useful prognostic tool to facilitate prognostication. However, the assumed subjective character of the SQ may hamper its use. Clinical experience with patient and disease-related clinical factors are also facilitators of prognostication. Some studies have indeed found that clinical experience is associated with more accurate predictions of the last phase of life, but other studies found no such associations. The authors found that physicians supported the disclosure of the last phase of life (i.e., expected death within one year) as recommended in quality standards for palliative care, but they also stressed the importance of a gradual disclosure. Furthermore, the primary responsible physician, typically the treating medical specialist, should initiate communication about the last phase of life with patients. However, apart from linking those discussions to moments of significant deterioration in patients' health, little is known about the best way in which the last phase of life and patient's wishes and preferences may be discussed. Full text: view source »
U.S.
Conversing with high-risk patients to determine serious illness goals and values in the time of COVID-19
NEJM CATALYST, 2021;2(3). During the COVID-19 pandemic's first surge in Boston, Brigham Health sought to ensure that patients' healthcare proxies and serious illness wishes were known to care teams. The authors engaged a diverse set of team members in outreach regarding serious illness conversations. Patients enrolled in the Integrated Care Management Program (iCMP) were contacted by their own nurse care coordinator for a serious illness conversation, discussing patients' goals and values in the context of underlying illness and the threat of COVID-19. Simultaneously, nurses, medical students, and social care team members reached out to non-iCMP primary care patients identified as being at high risk of morbidity or mortality from COVID-19 and engaged these patients in conversations regarding healthcare proxy documentation and social determinants of health needs. The authors' experience demonstrates that such a population health approach can facilitate timely and well-accepted outreach regarding serious illness to patients with varied needs and profiles. Full text: view source »
Download the complete issue (PDF 350 KB)
Review the 'Global Palliative Care News' Archive »
---
Crossroads of Grief Project -- Grieving or Bereaved Children: Literature Review (2015-2018)
The Children & Youth Grief Network of Peel Region (in Ontario, Canada) recently published a review of the literature focused on the many different aspects of grief and bereavement among children and young people. The main focus is on the evidence-based studies published in peer-reviewed journals, reflecting current thinking on the many issues identified. You can download/view an overview of the literature (PDF .8 MB) or the full literature review (PDF .8 MB).
---
Review the 'New on IPCRC.net' Archive »
New on IPCRC.net
WHO: Noncommunicable diseases country profiles 2011
The noncommunicable diseases (NCDs) situation in 193 countries
ESMO Guide: "How to Get the Most out of Your Oncologist: a Guide for Patients with Advanced Cancer" (PDF 2 MB)
For patients and their family members, it provides practical advice regarding cancer care, communicating with oncologists, important questions to ask, getting information and the challenges of living with an advanced cancer. For practicing oncologists, the guide will serve as a tool to help focus important discussions with their patients and to assist in addressing the many issues their patients are confronting.
I Was Sick and You Cared for Me: a Church-based Response to Palliative Care in Tanzania
A report of a two-year pilot project led by international NGO Tearfund, with support from the Diana Princess of Wales Memorial Fund, to introduce palliative care into the hospitals and remote communities of Tanzania's lake zone, in the north of the country. (PDF 946KB)
Palliative Care Development in Africa: How Can We Provide Enough Quality Care? R A Powell, F N Mwangi-Powell, F Kiyange, L Radbruch, R Harding. BMJ Support Palliat Care 2011;1:113-114
Thinking Ahead: My Life at the End
A resource for people with developmental disabilities to advocate for themselves and stay in control of their lives through the end of their lives. Open access. PDFs available in Chinese, English, Korean, Spanish
Pain Code: Get Pain Under Control Quickly, Charles von Gunten, Provost, the Institute for Palliative Medicine at San Diego Hospice on Medscape
How to get the pain under control quickly when there's a pain crisis.
Palliative Care: What Approaches are Suitable in Developing Countries? By Henry Ddungu, MD, Uganda, in the British Journal of Haematology 2011; 154(6): 728–735. PMID: 21707576.
Balsam: The Lebanese Center for Palliative Care
A non-governmental organization that works to relieve patient suffering and improve quality of life.
Variation between End-of-Life Health Care Costs in Los Angeles and San Diego: Why are They so Different? Kaplan RM. J Palliat Med. 2011 Feb;14(2):215-20. PMID: 21314574 Open Access.
Medical care, particularly at the end of life, is significantly more expensive in Los Angeles (LA) (> US $43,000 in the last 2 years of life) than in San Diego (< US $29,000), yet quality measures tend to favor in San Diego. Non-emergent hospital admissions and inpatient care at the end of life are important contributors to the cost differences. There is little reason to believe that the greater spending for health care in LA results in better patient outcomes
Early Palliative Care for Patients with Metastatic Non-Small-Cell Lung Cancer. Temel JS, Greer JA, Muzikansky A, Gallagher ER, Admane S, Jackson VA, Dahlin CM, Blinderman CD, Jacobsen J, Pirl WF, Billings JA, Lynch TJ. N Engl J Med. 2010 Aug 19;363(8):733-42. PMID: 20818875 Open Access.
Among patients with metastatic non-small-cell lung cancer, early palliative care led to significant improvements in both quality of life and mood. As compared with patients receiving standard care, patients receiving early palliative care had less aggressive care at the end of life but longer survival.
ACS: American Cancer Society International Fellowships for Beginning Investigators (ACSBI), Application Deadline November 01, 2011
The ACSBI fellowship emphasizes the transfer of knowledge from the host institute to others at the home institute. It offers the fellow the opportunity to be mentored by experts in the chosen field, receive hands on experience in clinical, behavioural or basic research, intellectual stimulation, research guidance, narrative transfer and many other opportunities to evolve scientifically and academically.
APCA: Special report on Palliative Care by the Africa Health Magazine supported by the Diana Fund (PDF 7.3MB)
For many in the West pain ends with a pill, but elsewhere the war on drugs is cutting people off from pain medication.
An initiative convened by the Harvard Global Equity Initiative, the Harvard Medical School, the Harvard School of Public Health and the Dana-Farber Cancer Institute to design, implement and evaluate innovative, multi-stakeholder strategies for expanding access to cancer prevention, detection and care.
View videos of the congress presentations
This 93-page report describes Ukrainian government policies that make it impossible for cancer patients living in rural areas to get essential pain medications.
In this report, the IOM offers a blueprint for action in transforming prevention, care, education, and research, with the goal of providing relief for people with pain in America.
An overview of The Lancet's new clinical Series focusing on treatments for postoperative, chronic non-cancer, and chronic cancer pain.
A video highlighting San Diego Hospice's Pet Therapy Program
Watch several recent videos on palliative care; download the 2011-2015 Strategic Plan for Palliative Care
Millions of people are left to suffer in pain without access to proper medicines. read more...close
The severity of the pain experienced by patients denied pain relief can be as great or greater than that of traditional torture techniques, and it can last longer. Although not acting out of malice, health workers and policymakers restrict access to pain medicines for inappropriate reasons such as exaggerated fears of addiction, failure to educate or train physicians in palliative care, arbitrary regulations on morphine-derived substances, and preoccupation with drug control rather than concern for people with pain.
The Summit was developed by a multidisciplinary advisory board including pharmacists, physicians and nurses to examine the education and development of pharmacists on pain and palliative care across the entire professional continuum.
Incorporating palliative care…PDFs available in French, German and English.
This grant programme aims to increase and improve the provision of palliative care in commonwealth resource-poor countries.
Review the 'New on IPCRC.net' Archive »
---
IPM International Program Partners
The International Programs at the Institute for Palliative Medicine at San Diego Hospice is delighted to have many partners in our international work.
Funding Partners
Help us to expand the resources on this site quickly.
Please send your suggestions to
Technical Issues? Contact gdraeger@sweetthursdayweb.com
Page Last Modified: Sun Mar 22 2020