Treat the Pain
The Treat the Pain & LIFE Before Death Projects focus on the global epidemic of untreated pain and the need for palliative care. read more...close
Untreated Pain: Tens of millions of people worldwide living with AIDS, cancer, injuries, chronic illness, women in labor and children suffer needlessly from pain. While there are many problems for which we do not have solutions, pain is not one of them. This needless suffering occurs because morphine, the inexpensive medicine these people need, is derived from opium, perhaps the most controversial and controlled substance on Earth.
Need for Palliative Care: Of the 56 million people who die each year, more than 60% could benefit from pain relief and palliative care. But only 1 billion of the world's 7 billion people have any access to palliative care services. Unless we solve this global crisis, at least one in every ten of us will experience an agonizing and undignified death.
The LIFE Before Death videos were filmed on location in 11 countries with over 200 participants. As they unfold, we uncover hard truths about the 'torture by neglect' occurring every day in hospitals around the world where there is no access to pain medications or palliative care. Through the eyes of patients and their families, we also witness the immense hope that comes from those health care professionals brave enough to accompany patients living with advancing illness on their journeys to gratifying end-of-life experiences filled with dignity, love and peace. They demonstrate the opportunity to live and die well even in the face of advancing illness, and make the most of every moment of our lives before death. The tireless struggle of health care pioneers pits them against insensitive governments, dysfunctional bureaucracies, over-zealous law enforcement agencies and, above all, the deep-seated attitudes of you and me. Their mission is to transform health care globally to be more focused on care, rather than exclusively on cure.
The Life Before Death videos were reviewed in The Lancet Oncology, August 2011;12(8):733-734 (Open Access).
The LIFE Before Death videos were sponsored by the Lien Foundation and produced by Moonshine Movies in Melbourne, Australia. Production was also supported by the International Association for the Study of Pain, The Mayday Fund, the Union for International Cancer Control and the International Programs of The Institute for Palliative Medicine at San Diego Hospice (IPM).
IPM is partnered with the www.TreatthePain.com, www.LifeBeforeDeath.com and the International Association for Hospice and Palliative Care to disseminate these videos.
50 Short Advocacy Videos
Treat the Pain is the first collection of 25 short videos focused on the global epidemic of untreated pain that will be released one per week for six months starting in May 2011.
LIFE Before Death is a second collection of 25 short videos focused on the need for palliative and end-of-life care that will be released one per week for six months after the 'Treat the Pain' collection is complete in October 2011.
Feature Film / TV Documentary: Concurrent with the short advocacy videos, a feature film will be released in late 2011, followed by of a television documentary that will be released in early 2012.

ABOUT MIKE HILL, SUE COLLINS, MOONSHINE MOVIES
Mike Hill & Sue Collins are both a couple and independent, motivated filmmakers who tell stories about global health, human rights, pain control and palliative/hospice care. read more...close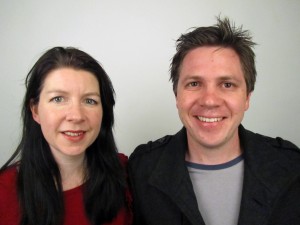 Mike & Sue developed, researched, produced and directed the LIFE Before Death videos with the support of six international partners, two Australian screen agencies and private investment from Moonshine Movies based in Melbourne, Australia. Moonshine Movies provided all the production and post-production services including the majority of the graphic design, animation, web design, social media and digital marketing services.
Mike Hill, and his team at Moonshine Movies, has produced film, television and new media for more than 10 years. Mike's formal training includes a Bachelor of Social Sciences from the Royal Melbourne Institute of Technology and a graduate certificate in screenwriting and directing from the Australian Film Television and Radio School. Today, his creative aspirations are in writing, directing and producing. He has over 20 hours of produced credits in television, commercial production and interviewing, including
the theatrically released documentary feature The Man Who Souled The World (2007);
4 broadcast television documentaries, including Jokes on You (2011), Jailbait (2008), AKA Girl Skater (2002) and Tic Tac 2 Heelflip: Australia's Skateboarding History (2001)
3 award-winning documentaries
Currently, Mike is in production on a television documentary for the Australian Broadcasting Corporation and Screen Australia. He is also developing several film, TV and trans-media projects with the assistance of Film Victoria and Screen Australia along with various international foundation partners.
Sue Collins is a freelance documentary producer. She has worked in a diverse range of areas within the entertainment industry. Sue graduated from the Victorian College of the Arts with a Bachelor of Arts in Dramatic Art Production. She was:
Associate Producer at Melodrama Pictures, for TV specials, including The Global Assault (2006)
the First Assistant Director to Oscar-winner Adam Elliot for the Melodrama Pictures stop-motion animation feature Mary and Max (2009)
Cinematographer and Production Manager on The Man Who Souled The World (2007)
Produced TV specials, including The Global Assault (2006)
Coordinator for several live action films, short films and animation.
A skilled researcher, Sue thoroughly enjoys developing new projects.
Moonshine Movies was established in 2010 to focus on the development and production of innovative trans-media experiences. With the completion of the LIFE Before Death and the Jokes on You projects, Moonshine Movies has generated over 12 hours of cross-platform programming. Currently, several other projects are in development and production. See www.moonshinemovies.com.
SHORT ADVOCACY VIDEOS
Select a video to watch:
TREAT THE PAIN / LIFE BEFORE DEATH PROJECT PARTNERS / FUNDERS
TREAT THE PAIN / LIFE BEFORE DEATH DISSEMINTATION PARTNERS