Alexandra Jacobo-Mares, BA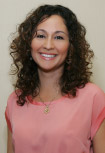 Program Coordinator, International Programs,
Institute for Palliative Medicine at San Diego Hospice
E-mail: ajacobomares@sdhospice.org
Skype: AJacobo-Mares
Alexandra coordinates the International Palliative Medicine Fellowship Program and the International Visitors Program. She also assists with coordinating the International Palliative Care Leadership Development Initiative conferences. Alexandra has led advocacy campaigns to improve public health and safety in San Diego County neighborhoods and the San Diego-Tijuana border region. She has trained community members on how to be effective media spokespersons, developed and executed media advocacy plans, and designed and implemented data collection tools, including training community members on how to conduct surveys. Alexandra is passionate about learning from people from diverse cultures and building bridges across personal, community and international boundaries.
Other Appointments
Master Facilitator and Volunteer, Shakti Rising, a social change organization transforming the lives of women, girls and the larger community.
Secretary, Board of Directors, San Diego Civic Youth Ballet, a nonprofit arts organization that provides the youth of San Diego with classical ballet training.
Education / Honors
Certificate in Teaching English to Speakers of Other Languages (TESOL), University of California San Diego Extension, 2009-Present
Bachelor of Arts, English, Loyola Marymount University, Los Angeles, California, 2002
Resources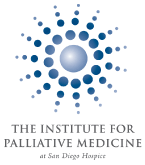 Read About Faculty and Staff
Subscribe to IPCRC.net
New videos and content are released weekly. Be the first to know and share with your colleagues.
Or text 22828 to "TreatThePain" to join our email list
RSS FEED: RSS Feed
Follow us on:
Donate to the IPM International Programs
Donate to the IPM International Programs
Partners generously supporting the International Programs: