Eileen M. Piersa, MS, MA

Manager, Special Projects
International Programs
Institute for Palliative Medicine at San Diego Hospice
E-mail: EPiersa@SDHospice.org
Skype: Eileen.Piersa2
Eileen helps to coordinate the International Programs, including the implementation, day-to-day operations, and future planning of our International Leadership Development Initiative (LDI), our International Palliative Medicine Fellowship Program and our International Visitors and Visiting Scholars Programs. As Faculty for LDI, she participates in the design and training of international doctors in leadership skills and coaches the LDI Leaders and Mentors in their development plans, empowering them to build palliative care capacity globally. Eileen also teaches leadership and management training to employees of San Diego Hospice through the Center for Advanced Learning.
Education / Honors
Master of Arts, Spiritual Psychology, 2004, with an emphasis in Consciousness, Health and Healing, University of Santa Monica 2012
Master of Science, Organization Development, Central Washington University, 1990
Bachelor of Arts, Family Life Education, Minor in Psychology, Secondary and Adult Education, College of St. Benedict, 1979
Key Publications
Piersa, E. et all, Visionary Women Inspiring the World – 12 Paths to Personal Power, Inspiration Place Publishing, 2004
Resources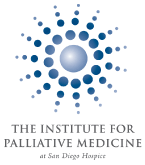 Read About Faculty and Staff
Subscribe to IPCRC.net
New videos and content are released weekly. Be the first to know and share with your colleagues.
Or text 22828 to "TreatThePain" to join our email list
RSS FEED: RSS Feed
Follow us on:
Donate to the IPM International Programs
Donate to the IPM International Programs
Partners generously supporting the International Programs: