Kyriakos Stylianides, Cyprus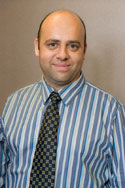 Doctor at the Supportive Care Unit Bank Of Cyprus Oncology Center
Fellow, International Palliative Medicine Fellowship Program, OhioHealth
E-mail: kyriakos.stylianides@bococ.org.cy
Skype: kyriakoss22
Palliative care in Cyprus is taking its first steps. Dr Kyriakos Stylianides is already part of this big step, and his main interest is to provide the best care for the patients not only at the end of their life, but also during their treatment. Dr. Stylianides has worked in the Supportive Care Unit of the Bank of Cyprus Oncology Center in Nicosia, Cyprus, since 2001.
Education / Honors
Sergeant, Army of Cyprus, 1990-1992
Medical Doctor, Ovidius University of Constanta, Romania, 1999
Pre-Registration at Larnaca General Hospital, Larnaca, Cyprus, 2000
Essential Palliative Care (Princess Alice Hospice, London), Nicosia, Cyprus, 2009
Advanced Communication Skills Workshop, Larnaca, Cyprus, 2011
Advanced Life Support course, Nicosia, Cyprus, 2011
Present: Lieutenant, Army of Cyprus
Resources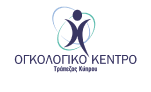 Subscribe to IPCRC.net
New videos and content are released weekly. Be the first to know and share with your colleagues.
Or text 22828 to "TreatThePain" to join our email list
RSS FEED: RSS Feed
Follow us on:
Donate to the IPM International Programs
Donate to the IPM International Programs
Partners generously supporting the International Palliative Medicine Fellowship Program: