Z. Paul Mmbando, MD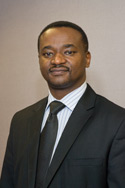 Palliative Care Manager, Evangelical Lutheran Church (ELCT), Arusha, Tanzania
Fellow, International Palliative Medicine Fellowship Program, OhioHealth
E-mail: mmbandozebs@yahoo.com
Dr. Paul Mmbando manages the Palliative Care Program at the Evangelical Lutheran Church (ELCT) in Arusha, Tanzania, which provides health services to 15% of the Tanzanian population (approx. 40m people), through a network of 24 hospitals and 146 lower health facilities. He provides capacity building/training for clinicians and professionals who provide Palliative Care provision within ELCT and Tanzania at large.
Other Appointments:
Deputy Chairperson, Board of Directors, Tanzania Palliative Care Association
Key Accomplishments:
Developed Palliative Care teams for 17 ELCT hospitals which are currently involved in the provision of Palliative Care in rural Tanzania.
In 2011, led an advocacy campaign at a national level which enabled 16 ELCT hospitals to acquire their first permits from the Tanzania Food and Drug Authority (TFDA) to procure and use morphine in the treatment of severe pain.
Involvement in a national committee for the development of Palliative Care, which has drafted a curriculum in Palliative Care that is now being considered by the Ministry of Health for official adaptation and accreditation.
Authored several publications which have been published by internationally-recognized Palliative Care and HIV/AIDS journals.
Successfully headed a United States Government (USG) funded program which provided clinical support to more than 14,000 people living with HIV and more than 13,000 orphans and vulnerable children affected by HIV/AIDS in Tanzania.
Education / Honors:
Master's Degree in Public Health (MPH), University of the Western Cape, Cape Town, South Africa, 2010
Postgraduate diploma Reproductive Health (PGDRH), Liverpool School of Tropical Medicine, Liverpool, United Kingdom, 2007
Medical Degree, MB ChB, Makerere University Medical School, Kampala, Uganda, 2002
Key Publications:
Achieving a morphine breakthrough. Mmbando, P. APCA Newsletter, 2011; Issue 1.
Scaling up a Community-Based Palliative Care Program Among Faith-Based Hospitals in Tanzania. Hartwig, K.N., Hartwig, K., DiSorbo, P., Hofgren, B., Motz-Storey, L., Mmbando, P., Msurri, M., Mwangi-Powell F., Powell, R., Smith, S., Jacobson, M. Journal of Palliative Care. 2010; 26 (3): 194-201.
Scaling up Palliative Care Services in Rural Tanzania. Nanney, E., Smith, S., Hartwig, K., Mmbando, P. Journal of Pain and Symptom Management. 2010; 40 (1): 15-18.
Care for the Most Vulnerable Children in Tanzania: A Faith-Based Model of Care and Support for Children Affected by HIV. Mmbando, P., Hartwig, K., Hofgren, B., DiSorbo, P., Smith, S., Hartwig, K.N. Journal of Health Care for the Poor and Underserved. 2009 November; 20 (4): 13-21.
Key Presentations:
Hartwig, K., Mmbando, P., Powell, R., Nanney, E., Frimpong, N. Measuring the Quality of Palliative Care Services using an APCA Palliative Care Outcome Scale, Poster Presentation, APCA conference, Windhoek, Namibia, September 15-17, 2010
Hartwig, K., Mmbando, P., Powell, R., Nanney, E., Frimpong, N. Provision of Palliative Care Services to Cancer Patients Without Access to Oral Morphine in Rural Tanzania, Poster Presentation, APCA conference, Windhoek, Namibia, September 15-17, 2010
Resources: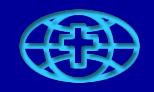 Evangelical Lutheran Church in Tanzania
Subscribe to IPCRC.net
New videos and content are released weekly. Be the first to know and share with your colleagues.
Or text 22828 to "TreatThePain" to join our email list
RSS FEED: RSS Feed
Follow us on:
Donate to the IPM International Programs
Donate to the IPM International Programs
Partners generously supporting the International Palliative Medicine Fellowship Program: