Carl Johan Fürst, MD, PhD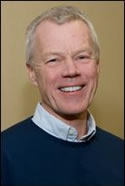 Coordinator Department Anesthesia, Pain and Palliative Medicine
Bhagwan Mahaveer Cancer Hospital and Research Centre
Jaipur, India
E-mail: carljohan.furst@ki.se
Skype: carljohan_1
Dr Fürst has a special interest in the development and quality improvement of End-of-Life care. He is also focusing on the prevention of complicated grief including screening for predictors and interventions for significant others, particularly adolescents/young adults, communication skills in cancer and palliative care and leadership development in palliative care.
Other Appointments
International Associate Faculty and Mentor, International Palliative Care Leadership Development Initiative, The Institute for Palliative Medicine at San Diego Hospice, San Diego, California, USA, 2010 to present
Consultant, Palliative Care Services, Stockholms Sjukhem Foundation, Stockholm, Sweden
Professor, Palliative Medicine, Karolinska Institutet, Stockholm, Sweden
Key Accomplishments
Chair, Swedish National Guidelines for Palliative Care, present
National Coordinator, Swedish Version, Liverpool Care Pathway for the Dying, present
Responsible, Swedish Core Group of the EU 7th Framework Project OPCARE9, 2008-11
Chair, Scientific Committee, EAPC Congress in Budapest, 2007
Funding Chair, Swedish National Council for Palliative Care, 2005-present
Member, Steering Committee of the Research Network of EAPC, 1997-present
Board of Directors, European Association for Palliative Care (EAPC), 1995-2003
Expert on Palliative Care, Swedish National Cancer Strategy
Development of the Swedish Palliative Care Register
Education / Honors
Professor, Dept of Oncology-Pathology, Karolinska Institutet, Stockholm, Sweden, 2009
Associate Professor, Oncology, Karolinska Institutet, Stockholm, Sweden, 1993
Doctor of Medical Sciences (PhD), Karolinska Institutet, Stockholm, Sweden, 1989
Specialist in Oncology, Radiumehmmet, Karolinska Sjukhuset, Stockholm Sweden, 1986
Medical Degree, Karolinska Institutet, Stockholm, Sweden, 1981
Key Publications
Journal articles
Lindqvist O, Tishelman C, Lundh Hagelin C, Clark J, Daud M, Dickman A, Domeisen Benedetti F, Galushko M, Lunder U, Lundquist G, Miccinesi G, Sauter S, Fürst CJ, Rasmussen B. What do palliative care staff do in the last days of a patient's life? The complexity of non-pharmacological care provision. PloS Medicine, in press
Hauksdóttir A, Valdimarsdóttir U, Fürst CJ, Steineck G. Long-term mental health of men who lose a wife to cancer-a population-based follow-up. Psychooncology. 2011 Nov 8. doi: 10.1002/pon.2096
Brännström M, Hägglund U, Furst CJ, Boman K. Unequal care for dying patients in Sweden – a comparative registry study of deaths from heart disease and cancer. European Journal of Cardiovascular Nursing.Online 2011 Jul 15. (Epub ahead of print)Lundström S, Axelsson B, Heedman PA, Fransson G, Fürst CJ. Developing a national quality register in end-of-life care: The Swedish experience.Palliat Med. 2011 Jul 7
Gholiha A, Fransson G, Fürst CJ, Heedman PA, Lundström S, Axelsson B. Stora luckor i journaler vid vård i livets slutskede. Läkartidningen 2011:918-922
Lindblad A, Juth N, Fürst CJ, Lynöe N. Continuous deep sedation, physician-assisted suicide, and euthanasia in Huntington's disorder. Int J Palliat Nurs. 2010 Nov;16(11):527-33
Hauksdóttir A, Steineck G, Fürst CJ, Valdimarsdóttir U. Long-term harm of low preparedness for a wife's death from cancer–a population-based study of widowers 4-5 years after the loss. Am J Epidemiol. 2010 Aug 15;172(4):389-96. Epub 2010 Jul 15
Lindblad A, Juth N, Fürst CJ, Lynöe N. When enough is enough; terminating life-sustaining treatment at the patient's request: a survey of attitudes among Swedish physicians and the general public. J Med Ethics. 2010 May;36(5):284-9. Epub 2010 May 3
Hauksdottir A, Valdimarsdottir U, Fürst CJ, Onelöv E, Steineck G. Health care-related predictors if husbands´ preparedness for the death of a wife to cancer – a population-based follow up. Ann Oncol 2010;;21:354-361
Lundström S, Fürst CJ, Frierichsen M, Strang P. The existential impact of starting corticosteroid treatment as symtpom control in advanced metastatic cancer. Pall Med 2009; 23:165-170
Fürst CJ, Di Lima L, Praill D, Radbruch L. An update on the Budapest Commitments. European Journal of Palliative Care 2009;16:1
Resources

Read About Other International Leaders
Subscribe to IPCRC.net
New videos and content are released weekly. Be the first to know and share with your colleagues.
Or text 22828 to "TreatThePain" to join our email list
RSS FEED: RSS Feed
Follow us on:
Donate to the IPM International Programs
Donate to the IPM International Programs
Partners generously supporting the International Leadership Development Initiative: