Liliana De Lima, MS, MHA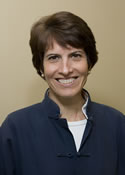 Executive Director
Interntaional Association for Hospice
and Palliative care (IAHPC)
E-mail: ldelima@iahpc.com
Skype: lidelima
Ms. De Lima is the Executive Director of the International Association for Palliative Care (IAHPC) since 1999. The Mission of IAHPC is to collaborate and work to improve the quality of life of patients with advanced life-threatening conditions and their families, by advancing hospice and palliative care programs, education, research, and favorable policies around the world. The organization focuses its activities on facilitating and providing opportunities for care providers; acting as an information resource and developing collaborative strategies for hospice and palliative care providers, organizations, institutions and individuals.
Other Appointments
International Associate Faculty and Mentor, International Palliative Care Leadership Development Initiative, The Institute for Palliative Medicine at San Diego Hospice, San Diego, California, USA, 2010-present
World Health Organization, Geneva – Member of the Expert Committee on Drug Dependence. WHO, Geneva, 2001-present
Latin American Association for Palliative Care (Asociación Latinoamericana de Cuidados Paliativos ALCP) Past president and member of the Board of Directors
Key Accomplishments
Under her leadership, the International Association for Hospice and Palliative Care (IAHPC) has been recognized as a global organization in the field. Established strong relationships with other regional and national organizations, developed sustained relations with its board members, and successfully administered resources to fulfill the organization's mission.
Led and coordinated the effort of the development of the IAHPC List of Essential Medicines for Palliative Care, 2007.
Led and coordinated with the World Wide Palliative Care Alliance, the Joint Declaration for the recognition of Palliative Care and Access to Pain Treatment as Human Rights. To date, more than 6,000 individuals and 400 organizations have signed the Declaration.
Led the Latin American Association for Palliative Care (ALCP) for a period of 6 years, during which the organization grew, and gained capacity to operate and develop a long term strategy to ensure the sustainability of the organization.
Led and coordinated an ongoing strategy to improve availability and accessibility of opioid medications in Latin America.
Education / Honors
Master of Science in Health Care Policy and Administration , Health Care Administration Division, Texas University, Houston, TX, 2000
Recipient of State of Texas Traineeship prize for high scholastic achievement students, USA, 1998
Phi Kappa Phi Honor Society – Certificate of recognition for high scholastic achievement, USA, 1998
Fellow in Policy Studies, Pain and Policy Studies Group -WHO Collaborating Center University of Wisconsin, Madison, USA, 1997
Master of Science in Clinical Psychology, Universidad de Los Andes, Instituto Colombiano de Fomento para la Educación Superior (ICFES), Bogota, Colombia. 1992
Bachelor of Arts in Clinical Psychology, Bradley University, Peoria, Illinois, USA 1983
Key Publications
Journals
De Lima L. The International Association for Hospice and Palliative Care List of Essential Medicines for Palliative Care. Annals of Oncology, Oct 27, 2006
De Lima L. Opioid Availability in Latin America as a Global Problem: A New Strategy with Regional and National Effects (Editorial). Journal of Palliative Medicine. Vol 7 No 1, 2004
De Lima L, Sweeney C, Palmer JL, Bruera E. Potent Analgesics are more expensive for Patients in Developing Countries: A Comparative Study. Journal of Pain and Palliative Care Pharmacotherapy. Vol 18 No 1, 2004
De Lima L. Sakowski JA, Hill SC, Bruera E. Legislation Analysis according to WHO and INCB Criteria on opioid availability: a comparative study of 5 countries and the state of Texas. Health Policy, 2001 56: 99-110
Books
De Lima L. Palliative Care: Global Situation and Initiatives. In: Palliative Medicine Eduardo Bruera, Irene Higginson, Carla Ripamonti and Charles von Gunten (eds.) Arnold Publishers, UK, 2006
De Lima L. Program Development: An International Perspective. In: Palliative Medicine. Declan Walsh, Augusto T. Caraceni, Robin Faisinger, Kathleen M. Foley, Paul Glare, Cynthia Goh, Mari Lloyd Williams, Juan Manuel Nuñez-Olarte, Lukas Radbruch (eds). Saunders Elsevier, UK, 2008
De Lima L, Selwyn P. Palliative Care and End of Life Issues. In: Women's Global Health and Human Rights. Jones and Bartlett, USA 2008
De Lima L. International aspects of palliative care In: Psycho-oncology. Jimmie C. Holland, William S. Breitbart, Paul B. Jacobsen, Marguerite S. Lederberg, Matthew J. Loscalzo and Ruth McCorkle (eds). Oxford University Press, 2010
De Lima L, Wenk R, Rajagopal MR, Mosoiu D, Gwyther E, Bruera E. Palliative Care in Developing Countries. In Palliative Care: Core Skills and Clinical Competencies. Linda L Emanuel and S. Lawrence Librach (eds.) Saunders Elsevier, USA, 2011 (in press)
Bonilla P, De Lima L, Díaz P, León MX, González M (eds). Manual para Latinoamérica. IAHPC Press, Houston 2011
Resources

Read About Other International Leaders
Subscribe to IPCRC.net
New videos and content are released weekly. Be the first to know and share with your colleagues.
Or text 22828 to "TreatThePain" to join our email list
RSS FEED: RSS Feed
Follow us on:
Donate to the IPM International Programs
Donate to the IPM International Programs
Partners generously supporting the International Leadership Development Initiative: