Mhoira E F Leng, MBChB MRCP (UK) FRCP (Ed and Glas)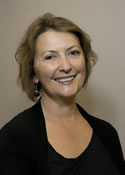 Head of Palliative Care
Makerere University
Uganda
E-mail: dr@mhoira.net.com
Skype: mhoira leng
Dr Mhoira Leng is a palliative care physician committed to working to integrate palliative care into health systems and to support the development of equality of access to palliative care. She has a particular interest in international palliative care and is committed to working alongside partners in the developing world to build capacity, offer mentorship, support curriculum development and new models of care. Since 1998 she has travelled to Eastern Europe, extensively within India as well as Africa leaving the NHS UK in 2005 to allow her to work full time in international settings.
Other Appointments
International Associate Faculty and Mentor, International Palliative Care Leadership Development Initiative, The Institute for Palliative Medicine at San Diego Hospice, San Diego, California, USA, 2010 to present
Medical Director, Cairdeas International Palliative Care Trust, Scotland
Board member International Association for Hospice and Palliative Care
Advisor Mehac Foundation, India
Key Accomplishments
Lead development of an academic unit and centre of excellence for Palliative Care in East Africa's oldest university, Makerere, with the goal to scale up and implement a sustainable, Ugandan-led model Palliative Care Unit in collaboration with our partners, which delivers and demonstrates a quality evidence-based service at the Mulago hospital site and carries out research, training and capacity building, 2008-present
Founder and First Medical Director, Cairdeas International Palliative Care Trust registered in Scotland whose vision is to facilitate the growth of Palliative Care in the developing world by supporting education and training, 2005-present
Consultant, NHS Grampian and Honorary Senior Lecturer Aberdeen University, 1995-2005
Education / Honors
FRCP Edinburgh, 2001
FRCP Glasgow, 1999
MRCP(UK), 1990
MBChB, Aberdeen University, 1987
Key Publications
Journal articles
Leng M. Networking and Training in Palliative Care – Challenging Values and Changing Practice. IJCP Supplement, Jan 2011
Grant L, Downing J, Namukwaya E, Leng M & Murray SA. Palliative Care in Africa Since 2005: Good Progress, But Much Further To Go. BMJ Supportive and Palliative Care 2011, 1:14
Grant L, Brown J, Leng M, Bettega N & Murray SA. Palliative Care Making a Difference in Rural Uganda, Kenya and Malawi: Three Rapid Evaluation Field Studies. BMC Palliative Care 2011, 10:8.
Logie D, Grant L, Leng M, Murray SA. Mentoring Palliative Care Staff in Low Income Countries has Benefits for All. European Journal of Palliative Care, 2011; 18(5)
Books
APCA Pocket Book for Palliative Care; Chapter Contributor, 2010
Leng MEF. Availability of Opioids for Cancer Pain Management in African Countries. Proceedings from 16th IAPC Conference, New Delhi, 2009
Opioids in Developing Countries in Opioids in Cancer Pain, 2nd Edition; Mellar D, Glare P, Hardy J, Quigley C Oxford University Press, 2009
'Death and Dying' Chapter in Health and Illness in the Community. Edited by Taylor R; Smith B and Edward Teijlingen E Oxford University Press, 2003
Key Presentations
Leng MEF, Mohanti BK. Palliative Care Research Skills, Indian Association for Palliative Care International Conference, Lucknow, Feb, 2011
Mentorship and Lecture, RICK Cancer Hospital, Khartoum, Feb 21–Mar 4, 2011
Education in Palliative Care, Tanga Regional Palliative Care Meeting, Tanzania July 14, 2011
Leng M, Powell, P, Downing J, Atieno M Murray SE Research in Palliative Care, Palliative Care Association of Uganda (PCAU) Biennial Conference, Aug 2011
Co-chair Scientific Committee for Palliative Care Association of Uganda Conference, Aug 25-26, 2011
EHA hospitals, St Stephen's Hospital, New Delhi, Oct 31-Nov 4, 2011
Malabar Cancer Centre, Thalessery, Kerala Jan 29-June 1, 2010
Lessons from the Developing World, APM UK Palliative Care Congress, Feb, 2010
Christian Medical College, Ludhiana, Punjab, Feb 3-5, 2010
Aligargh Muslim University, Aligarh, UP, Feb 6, 2010
International Faculty for Palliative Care Stream at ICCAW Initiative to Improve Cancer Care in the Arab World, Mar 22-25, 2010
Sanjay Ghandi Postgraduate Institute of Medical Sciences, Lucknow UP June 21-25, 2010
Palliative Care in an Acidic Setting, International Primary Palliative Care Research Group Conference, Capetown, RSA, Sept 13-14, 2010
Leng MEF; Namukwaya E, Kabahweza J, Nakanwangi R, Kolya F, Tibakabakoba H Development of an Academic, Hospital Based Palliative Care Unit, African Palliative Care Association (APCA) international Conference, Windhoek, 2010
Civil Hospital, Aizawl, Mizoram, July 13-27, 2009
Presentation to Scottish Parliamentary Cross party group on Palliative Care and International Development, Oct, 2009
Palliative Care Toolkit training workshops
Resources

Read About Other International Leaders
Subscribe to IPCRC.net
New videos and content are released weekly. Be the first to know and share with your colleagues.
Or text 22828 to "TreatThePain" to join our email list
RSS FEED: RSS Feed
Follow us on:
Donate to the IPM International Programs
Donate to the IPM International Programs
Partners generously supporting the International Leadership Development Initiative: