Vadim Pogonet, MD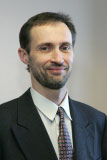 University Assistant
Institute of Oncology and University of Medicine and Farmacy "N. Testemitanu", Chisinau, Republic of Moldova
E-mail: vadimpg@gmail.com
Skype: vadimpg1
Dr. Vadim Pogonet is an anesthesiologist-intensive care specialist in the Institute of Oncology, Republic of Moldova. With competence in palliative care and chronic pain, he is also involved in supporting the development of Palliative Care in his country. To increase awareness about palliative care, he develops documents that push forward cancer pain control and palliative care in Moldova. Recently, with the support of the OSF and the local Soros organization, he is promoting palliative care, as Mobile Multidisciplinary Team, in the Institute of Oncology, the only medical institution in Moldova dealing with cancer treatment.
Download and Read Vadim's Personal Story (363 KB)
Other Appointments:
University Assistant at the Chair of Anesthesiology and Intensive Care at the University of Medicine and Pharmacy, N.Testemitanu, Chisinau, Republic of Moldova
Trainer of Trainers in Palliative Care, Republic of Moldova
Member, IAHPC
Member, Moldova Oncology Society
Member, Moldova Anesthesiology-Intensive Care Society
Key Accomplishments:
Task force member which developed the Concept for Palliative Care in Republic of Moldova, 2009
Development of the National Clinical Guideline for Cancer Pain, 2009-2011
Key organizer/lecturer, Cancer Pain and Palliative Care lecture series, 2010-2011
Study participant, "End of life care practices in the Republic of Moldova", 2010-2011
Education / Honors:
International Palliative Care Leadership Development Initiative Diploma, San Diego, CA, USA, 2010-2011
National Trainer of Trainers course, Hospice and Palliative Care Society, Chisinau, Republic of Moldova, 2010
2 Courses of Competence in Palliative Care, Palliative Care Education Center, Casa Sperantei, Brasov, Romania, 2001–2002
Fellowship, Pain and Palliative Care, Leicester Royal Infirmary, NHS, Leicester, United Kingdom, 2000
Internship, Anesthesiology and Reanimatology, Institute of Oncology, Chisinau, Republic of Moldova, 1989
Medical Degree, Chisinau State Institute of Medicine, 1988
Key Publications:
Kellehear, A., Pogonet, V., Mindruta-Stratan, R., Gorelco, V. (2011). Care of the dying in the Republic of Moldova. Chisinau, National Commission of the Republic of Moldova for UNESCO
Key Presentations:
Pogonet, V., Cernat, V., Gabunia, M., Jovmir, V., Monul, V., Cosciug, N., Mindruta, R. The perception of cancer pain control quality at district oncologists in Republic of Moldova, Poster Presentation, EAPC Congres, Lisbon, Portugal, May, 18-21, 2011
Pogonet, V., Cernat, V., Developing and implementing a pain protocol, Oral Presentation, XII National Palliative Care Conference, Bucharest, Romania, October 12-15, 2011
Pogonet, V., Cernat, V., National Clinical Protocol 'Cancer Pain', Oral Presentation, National Palliative Care Conference, Chisinau, Moldova, October 20
Resources: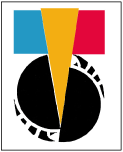 Read About Other International Leaders
Subscribe to IPCRC.net
New videos and content are released weekly. Be the first to know and share with your colleagues.
Or text 22828 to "TreatThePain" to join our email list
RSS FEED: RSS Feed
Follow us on:
Donate to the IPM International Programs
Donate to the IPM International Programs
Partners generously supporting the International Leadership Development Initiative: